Bei jaehrlich ca. 250 Regentagen im Fiordland haben wir immerhin einen schoenen erwischt und den mal gleich fuer einen Ausflug zum Lake Marian genutzt. Durch den vielen Regenfall ist die Landschaft sogar fuer neuseelaendische Verhaeltnisse aussergewoehnlich gruen und von zahlreichen Fluessen durchzogen.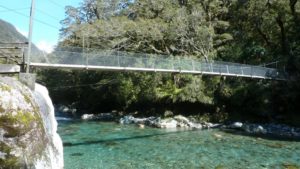 Swingbridge zum Lake Marian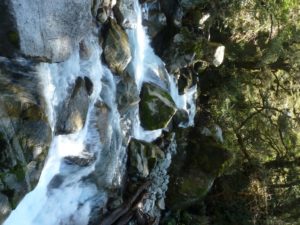 Marian Falls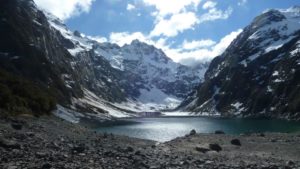 Lake Marian Gletschersee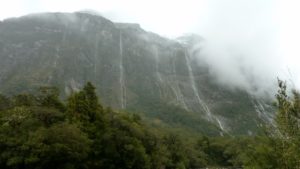 It rained and rained and rained
The average fall was well maintained;
And when the tracks were simply bogs
It started raining cats and dogs.
After a drought of half an hour
We had a most refreshing shower;
And then; most curious thing of all
A gentle rain began to fall
Next day but one was fairly dry
Save for one deluge from the sky,
Which wetted the party to the skin
And then at last – the rain set in.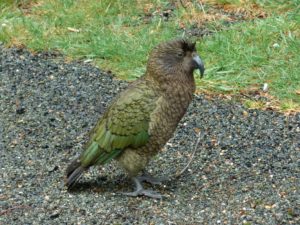 Der neugierige Kea

,

einziger Papagei ueber der Buschlinie

.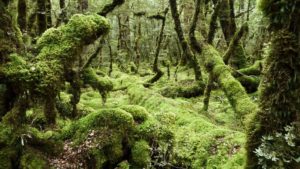 … ein schoener Nebeneffekt des vielen Regens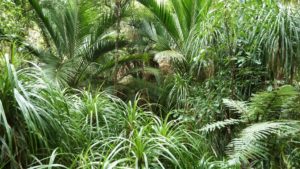 Tropen?! Nein Westcoast Neuseeland!